Angelina Jolie has one of the most camera-friendly faces on the planet, but in recent years she has actively tried to get away from the flashlights that the LA scene consistently invites.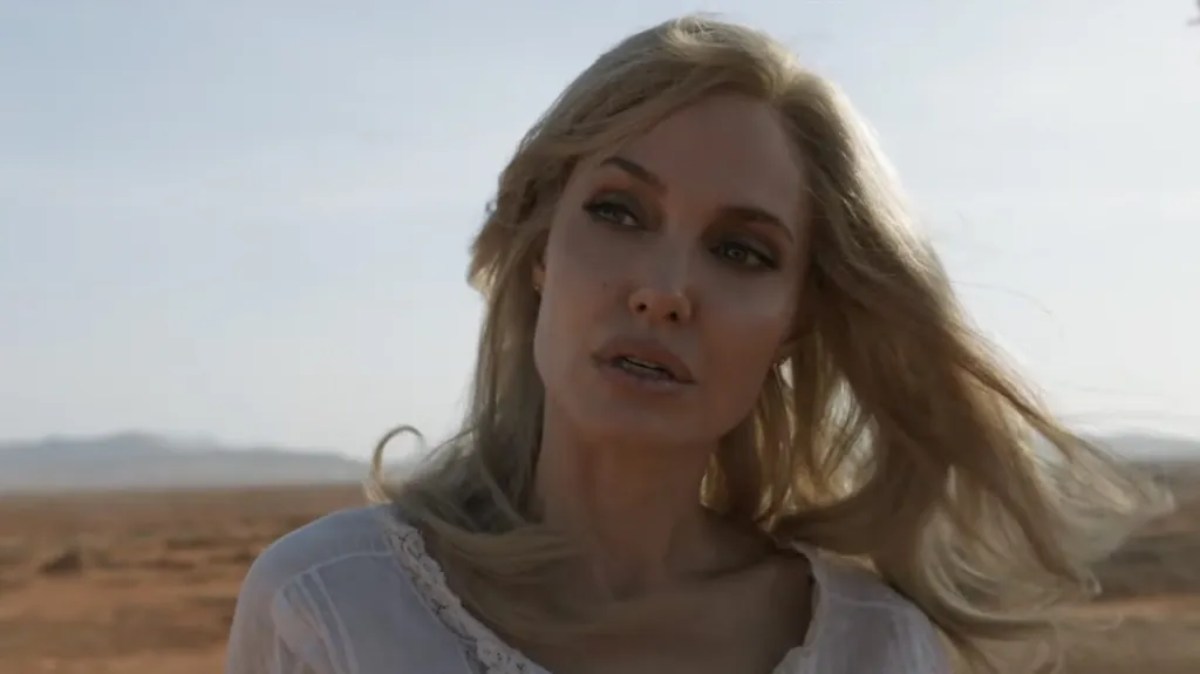 Angelina Jolie in Eternals.
It's been more than two years since we saw her on the big screen, as she picked her superhero robe to join the Eternals to fight the evil Deviants in the 2021 movie titled Eternals.
In the film, she plays the role of Thena, an immortal warrior, known for having passionate relationships with a number of great men over the centuries. The real-life Thena, however, is much more picky when it comes to zooming in on a new love interest.
What Angelina Jolie Is Looking For in Her Next Boyfriend
The last decade or so has been rough for Angelina Jolie on the back of her separation from Brad Pitt. The By the Sea actress filed for a divorce from her co-star in the same movie in 2016. The aftermath also saw the two face each other in court, with one of the reasons being a dispute over custody of their younger children. Accordingly, she had to stay close to L.A.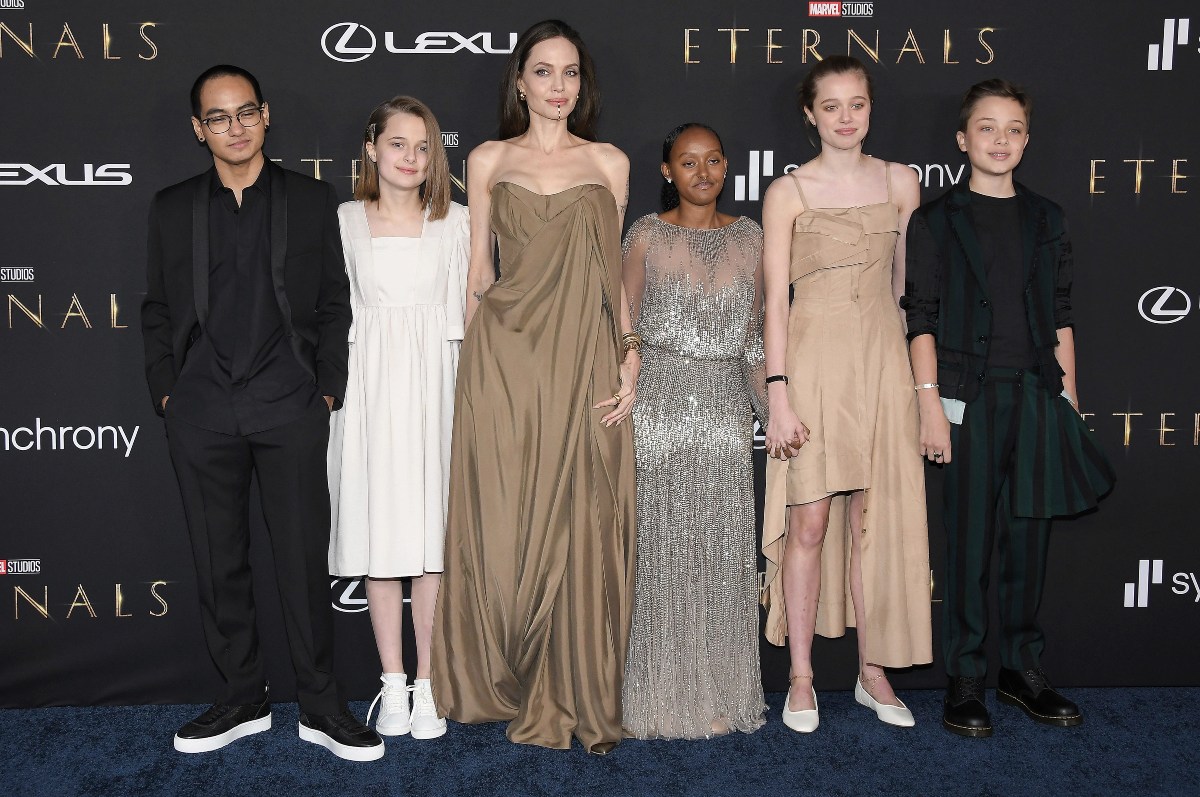 Angelina Jolie with her children.
Further, in 2022, Pitt opened a legal battle against her former partner after she sold her half of a vineyard – which they purchased in 2008 – to a Russian oligarch. But recently it has emerged that both are open to settling the dispute worth $350 million out of court.
With the legal tension behind them, Jolie is looking to focus on her personal life and her new fashion line in New York City.
The newly launched fashion label by the humanitarian is named Atelier Jolie and is described as a "place for creative people to collaborate with a skilled and diverse family of expert tailors, pattern makers, and artisans from around the world."
As the 48-year-old looks to step into a new era of "self-expression" it is suggested she might also give her heart another opportunity to express love in the new city.
According to Life & Style, an insider revealed: "Angelina's not really into the L.A. scene with all the entertainment industry types. She wants to meet interesting people who are passionate about the arts and she's looking to date someone who measures up to her standards — even if they're impossibly high!"
Whether the glamorous actress finds someone who can match her standards (easier said than done!) remains to be seen, but as the kids get older, Jolie will get more freedom to move around and meet more new individuals – who are both passionate about art and A Mighty Heart star's heart.
When Will Fans Get To See Angelina Jolie's Work on the Big Screen
Fashion enthusiasts can start exploring Jolie's new label, but fans of her movies might have to wait another year to enjoy her work on the big screen.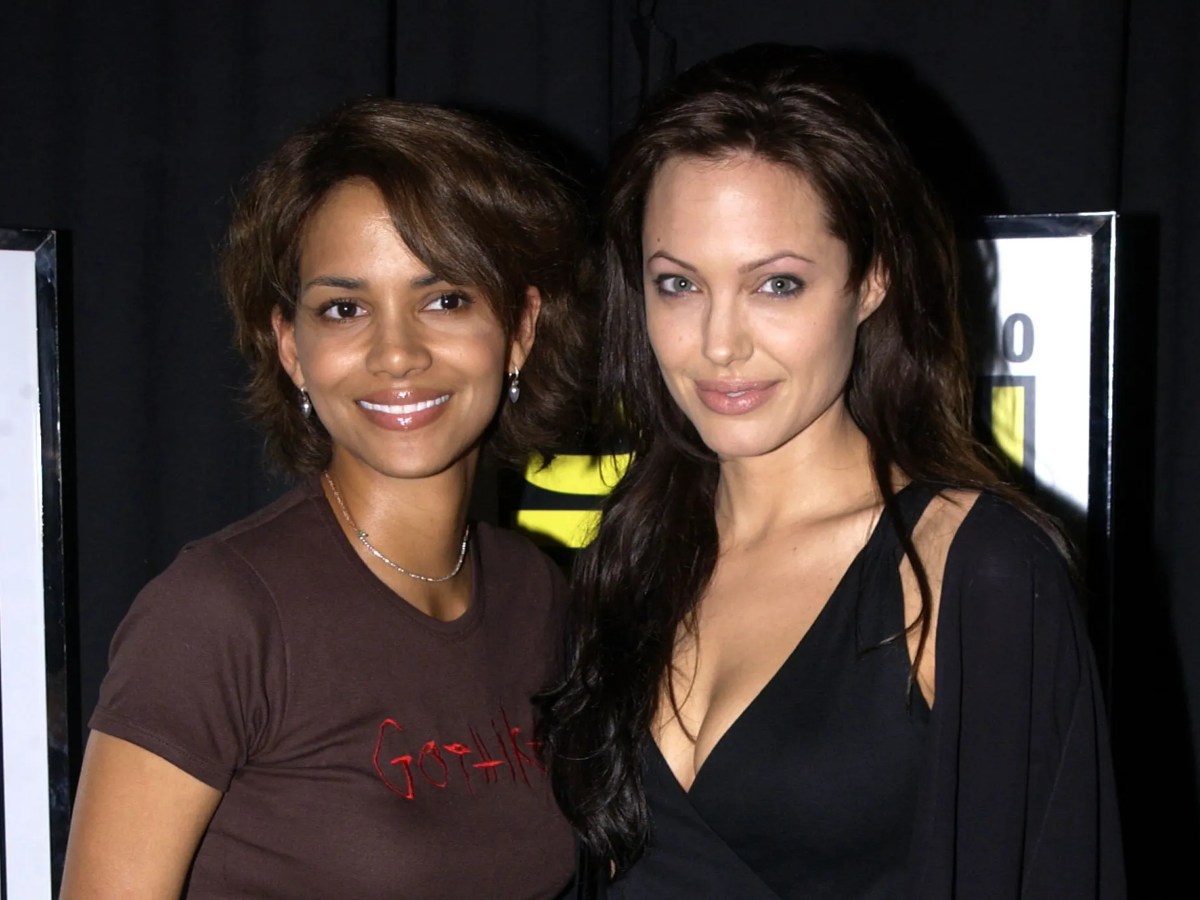 Angelina Jolie and Halle Berry.
She will feature in Kung Fu Panda 4 alongside Jackie Chan. The animated movie is already in development and is penned to release early in 2024.
And fans who are desperate to see Jolie's face should keep an eye on Warner Bros.-backed movie Maude vs Maude, which will see her collaborate with Halle Berry. Though, any release date is yet to be made public for the action-thriller.