Cardi B and Nicki Minaj suddenly got into a fight in the middle of a luxurious event, making people gawk.
There was a fight between  Cardi B and Nicki Minaj that caused a stir at the Harper's Bazaar ICONS fashion event held in New York. In videos shared online, Cardi B can be seen taking off her shoes to throw them at Nicki, and then part of Cardi's wig is even pulled off.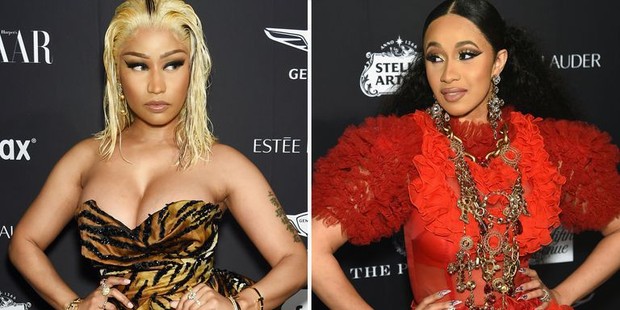 Nicki Minaj and Cardi B attended the same event.
Cardi B and Nicki Minaj fought during the event, causing chaos among people
Cardi B took off her shoes and threw them at Nicki Minaj at the event
Sources at the party said that while Nicki was taking pictures with Kelly Rowland and La La Anthony, Cardi walked by. Nicki intentionally stepped on Cardi's skirt. So Cardi immediately threw her shoe at Nicki. In the video, you can see Cardi taking off her shoe and the sound of the shoe hitting someone – maybe Nicki, maybe… some poor bodyguard.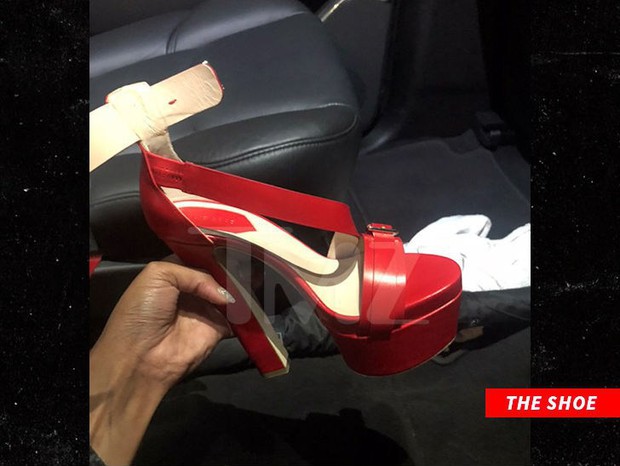 Cardi B's "killer" shoe.
However, another TMZ witness told a different story: The incident happened when Nicki sat at the banquet table with her crew. At that time, Cardi walked towards Nicki's table looking aggressive. According to a source close to Cardi, the "Bodak Yellow" female rapper has no intention of starting a fight, but she just wants to clarify "some false rumors that Nicki is spreading." But a bodyguard elbowed Cardi B in the face when she approached, causing a fight to break out.
When Cardi left the party, the female rapper had a lump on her forehead, the hem of her dress was torn, and her feet were shoeless.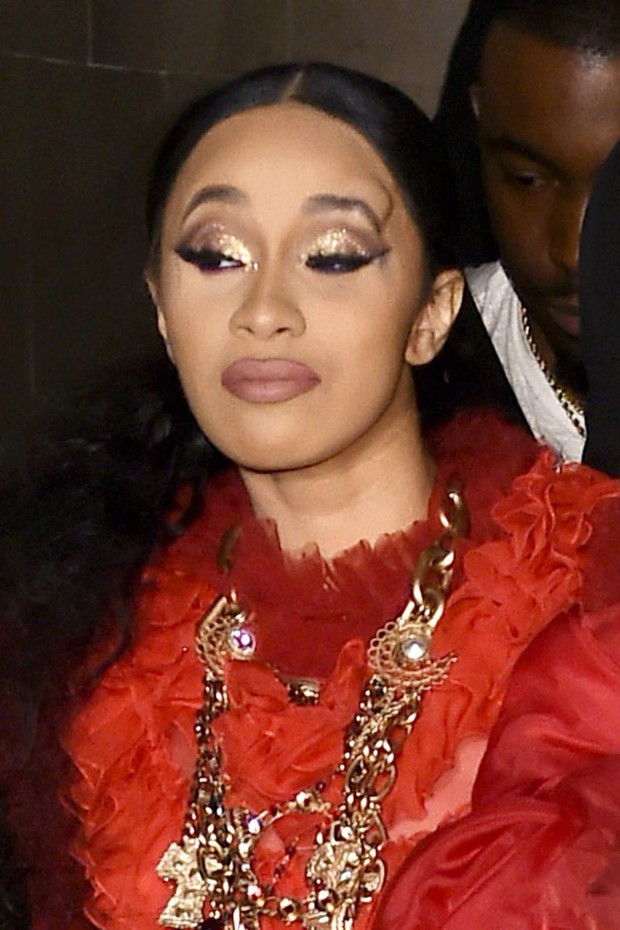 The lump on Cardi B's forehead after the fight.
According to People's sources, no one was arrested after the battle, but New York police were at the scene and said "the investigation is still underway".
This party night marks the 5th time the annual #BAZAARICONS party has been held. Here, stars such as Lady Gaga and The Weeknd participated in the performance. Kendall Jenner and Bella Hadid had just walked the red carpet before Nicki and Cardi's fight happened. The crowd of spectators upstairs is preparing to watch Christina Aguilera's performance.