Harper Seven Beckham and Blue Ivy Carter are both daughters of the most famous and wealthy people in Hollywood
Children born into the richest and most famous families in Hollywood are always sought after by the media. Among them, two daughters from two of the most powerful families in the entertainment world, Harper Seven Beckham and Blue Ivy Carter, are attracting the most attention. One is the only daughter of famous football player David Beckham and designer Victoria, and the other is the eldest daughter of the billionaire family – singer Beyoncé and rapper Jay-Z, so they both have a luxurious lifestyle from a young age.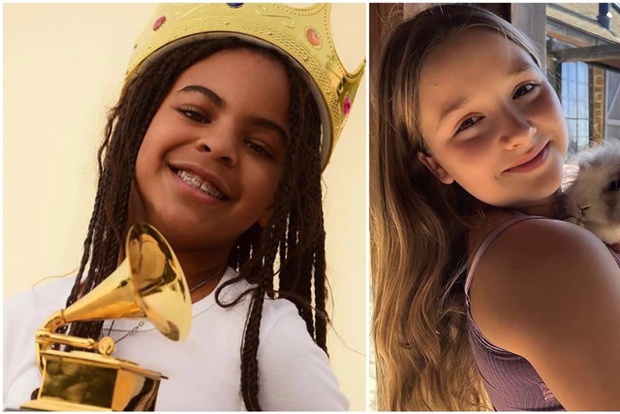 The two daughters of Hollywood's most famous stars (Photo: Blueivy.carter, Harperbeckham_fashion/Instagram)
Harper Seven Beckham (born July 2011) has a special middle name, which is David Beckham's jersey number but also has a spiritual meaning. Number 7 is the 7 wonders of the world, the 7 colors of the rainbow and in many cultures it is a lucky number.
Since birth, Harper has attracted attention because of her cute and pretty appearance. The older she gets, the more clearly Harper's beauty appears. Especially in the fashion world, she and her parents have appeared at many red carpet events and shows of famous designers. The girl was commented by SCMP newspaper as being stylish even before she could walk. Harper wears Gucci and Burberry and is always in sync with her famous father.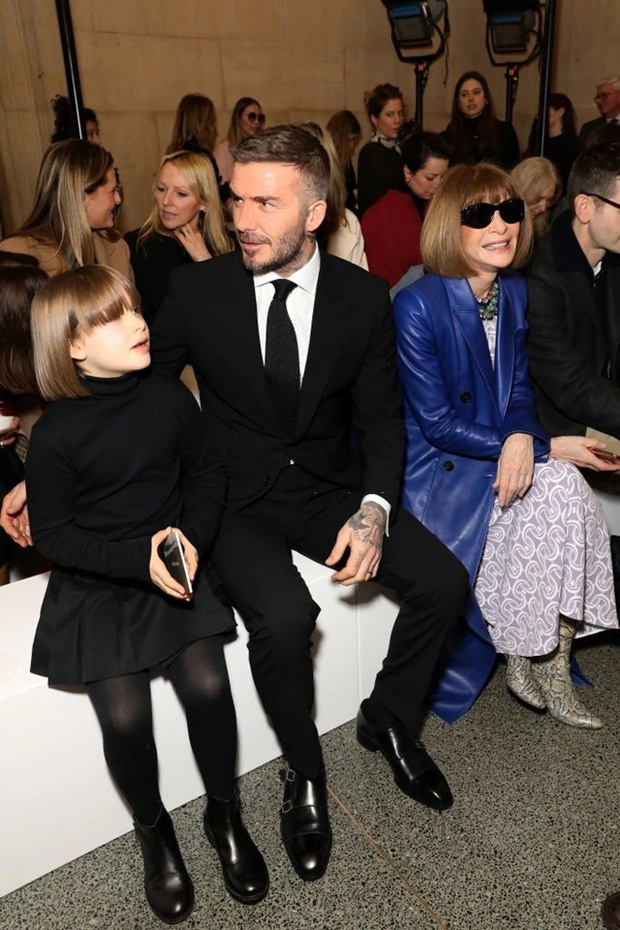 Beckham father and son at a fashion event (Photo: David M. Benett)
In every appearance, Harper dresses delicately and tonally with her father. Many fans even commented that she has the ability to become a fashionista in the future.
In addition to style, the famous family's lifestyle also brings Harper more attention. The current fortune of David Beckham and Victoria Beckham is said to be about 450 million USD and little Harper is one of the heirs. Her father often lets her travel and relax on his private yacht.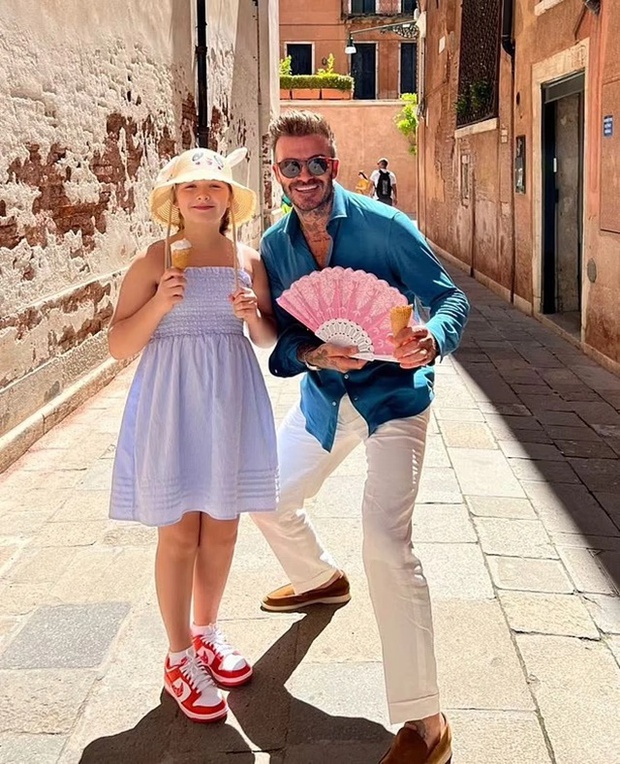 Harper Beckham is pampered by her father (Photo: Backgrid)
Blue Ivy Carter (born January 2012) is the same age as Harper and currently owns a fortune of up to 500 million USD. This was created thanks to the "wisdom" of her parents.
The powerful couple invested in their daughter in the field of music, which is the couple's forte. At just 4 years old, Blue Ivy appeared on Jay-Z's album "4:44" where she showed off her rapping prowess by performing the song Blue's Freestyle . The performance was so impressive that Jay-Z ordered an animated video to simulate it for her.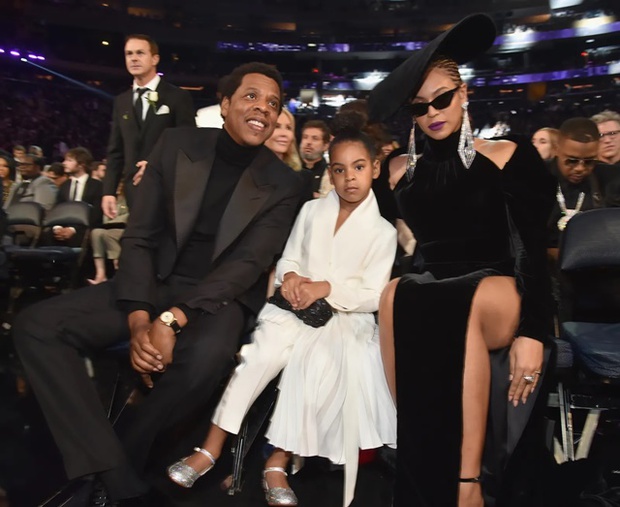 Blue Ivy Carter is one of the richest kids in America (Photo: Kevin Mazur)
Blue Ivy also showcased her vocal talent by performing on the audiobook version of Hair Love , and collaborated with her mother to create Brown Skin Girl – a song on the 2019 soundtrack album of the film The Lion King: The Gift that was released. won many awards. Every time Ivy's songs are streamed on Spotify or purchased from the iTunes app and used for commercial purposes, she will have money to save in her piggy bank.
Even before the age of 10, Ivy became one of the eight richest children in America. According to experts, Ivy's success from an early age helps her become a big star in the future. Vice President of Development at the Hong Kong Institute of Financial Planning Edwin Cheung said that starting to invest at a young age has a huge advantage in terms of time and creates a compound effect. Just starting five years earlier can make a big difference in long-term profits.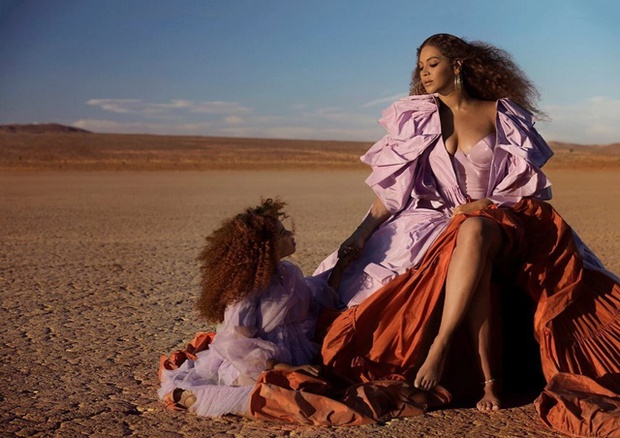 Beyoncé's daughter started her career at a very young age (Photo: Rocahov/Twitter)
As the daughter of a celebrity, Ivy also has an outstanding fashion style. When talking about the girl, one cannot help but mention the overflowing wardrobe. Ivy's number of outfits exceeds that of most people, on every level, as at 3 years old she wore Dior to the Grammy Awards. Every time she appears before the media, Ivy always impresses with beautifully coordinated outfits in both style and color.
As the daughter of a powerful Hollywood star couple with assets of up to 1.8 billion USD, Ivy enjoys a rich life from every angle, from luxury resorts to yachts and private jets.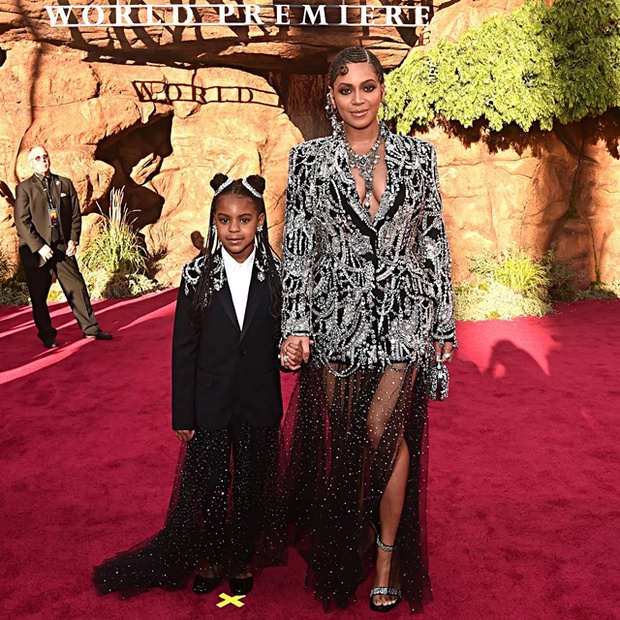 Blue Ivy's rich fashion style (Photo: Alberto E.Rodriquez)