Actress Angelina Jolie and her adopted son Pax Thien went out to eat and drink with Salma Hayek and her mother . Many people think that the two mothers want to create opportunities for their two children to get to know each other.
Accordingly, Angelina Jolie and Salma Hayek recently took their son Pax Thien and daughter Valentina to dinner in the Los Angeles area. According to observations, these two famous actresses dressed simply.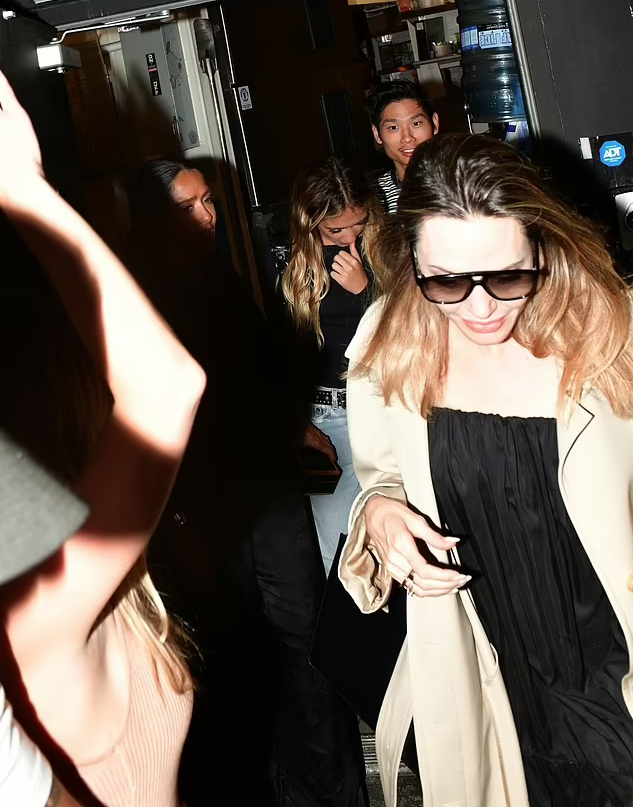 Reporters focused their attention on Jolie's Vietnamese-born adopted son as well as the family's daughter Salma Hayek. It is known that Valentina is the only common daughter between Salma Hayek and French billionaire François-Henri Pinault. This girl is 16 years old and has a dream of becoming a movie director without support from her family.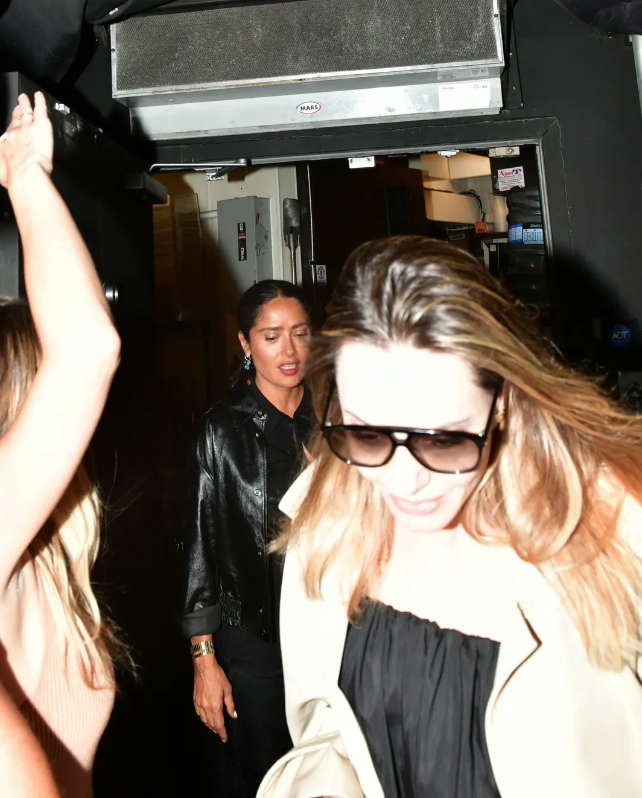 Many netizens believe that Angelina Jolie secretly set up a match for the billionaire's daughter for Pax Thien. Jolie wants to choose a girlfriend for her son who is pretty, educated, and has a good background.
Others commented that this was just a simple dinner date. Pax Thien has been close to Valentina since last year in Rome. Pax worked as an assistant for Angelina Jolie on the project "Without Blood" and Valentina often went to the set to visit her mother Salma Hayek. "Without Blood" was directed by Jolie and starred by Salma Hayek.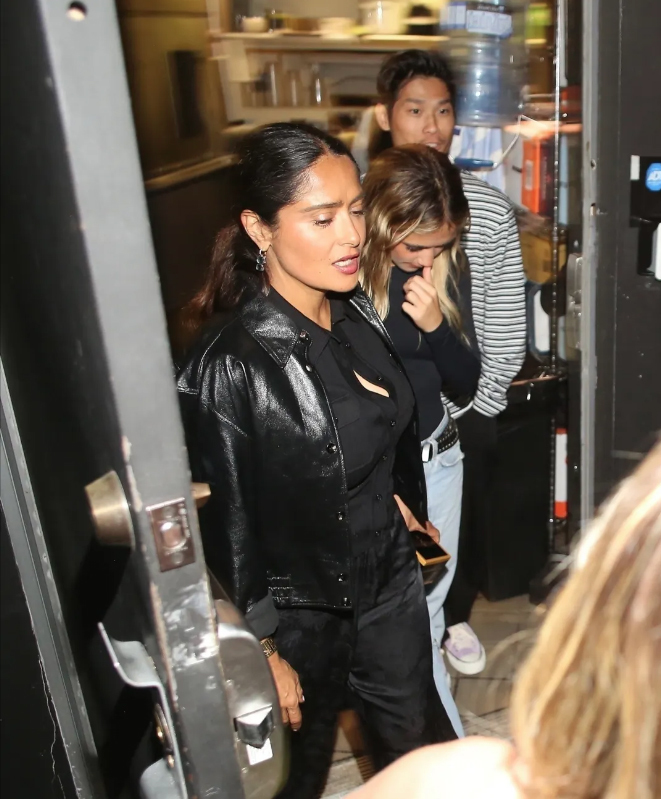 Angelina, 48 years old, and Salma, 56 years old, have been close friends for many years. They starred together in the Marvel movie 'Eternals' released in 2021. Last year, Salma was the main actor in the movie 'Without Blood' directed by Angelina Jolie.
Salma's daughter wore black clothes with strong jeans, matching her mother's style. She is the only child of the Mexican-born actress and French billionaire François-Henri Pinault – CEO of Kering (a group that owns many major fashion brands such as Alexander McQueen, Balenciaga, Gucci, Puma, Yves Saint-Laurent …).
The Vietnamese adopted son of Angelina Jolie and Brad Pitt was dressed comfortably and in a happy mood after dinner.
After the meal, Pax was hugged and kissed goodbye by Salma Hayek.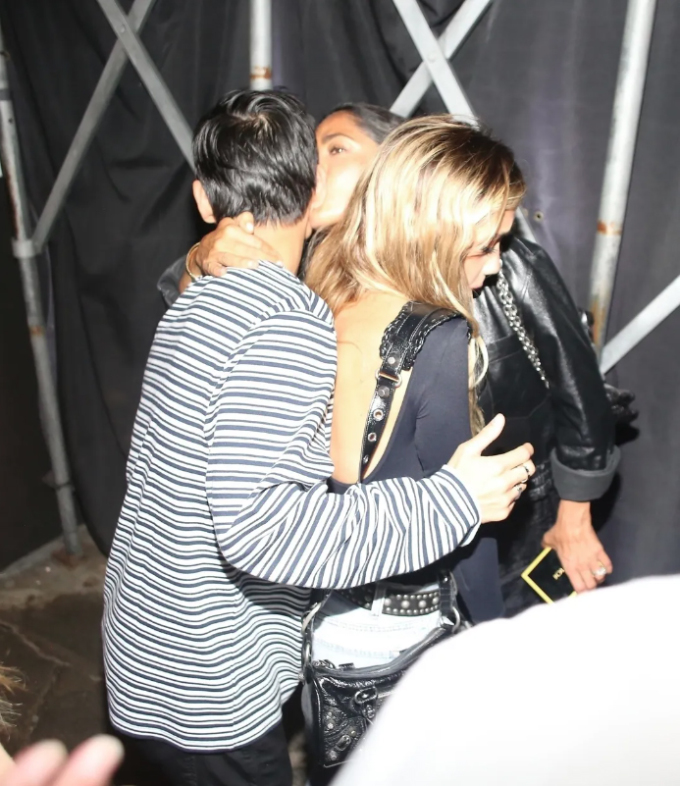 Angelina and Pax Thien have just returned home from a business trip in New York. 'Mrs. Smith' is currently busy with the project of building her own fashion brand, based in New York and is preparing to produce the Broadway play 'The Outsiders'.
Pax Thien accompanies his mother in activities. According to Page Six, after graduating from high school, Pax pursued a job as a game artist . Working freely, Pax has a lot of time to help his mother. Angelina once praised her adopted son as a very hard-working person who works well with her.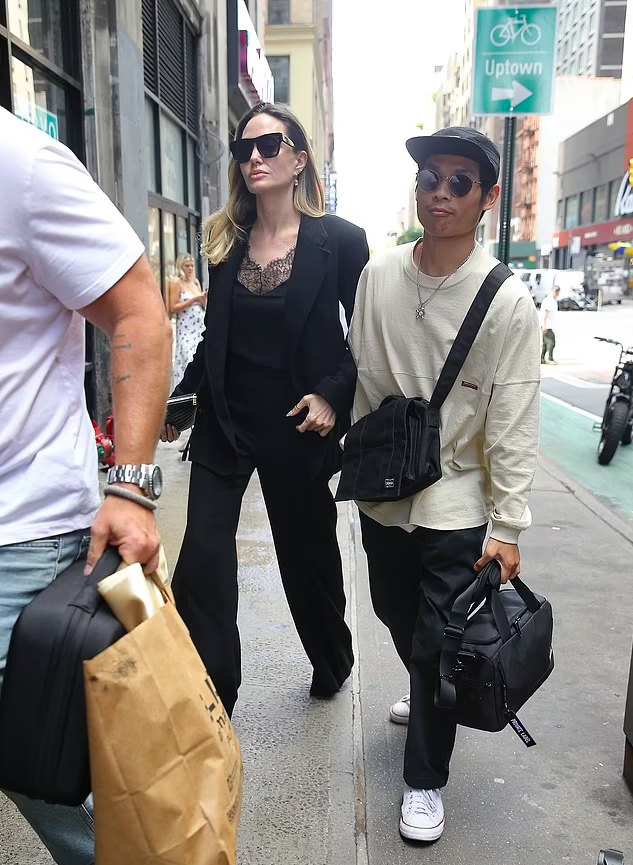 Pax Thien was adopted by Angelina Jolie in Vietnam in 2007. As of now, he has turned 19 years old.
While his son was being matched by his ex-wife, Brad Pitt revealed his love life but did not want to get married with his girlfriend.
Accordingly, Brad Pitt has been dating Ines de Ramon for about a year – they were first seen together in November 2022 – but sources claim they started seeing each other months before that.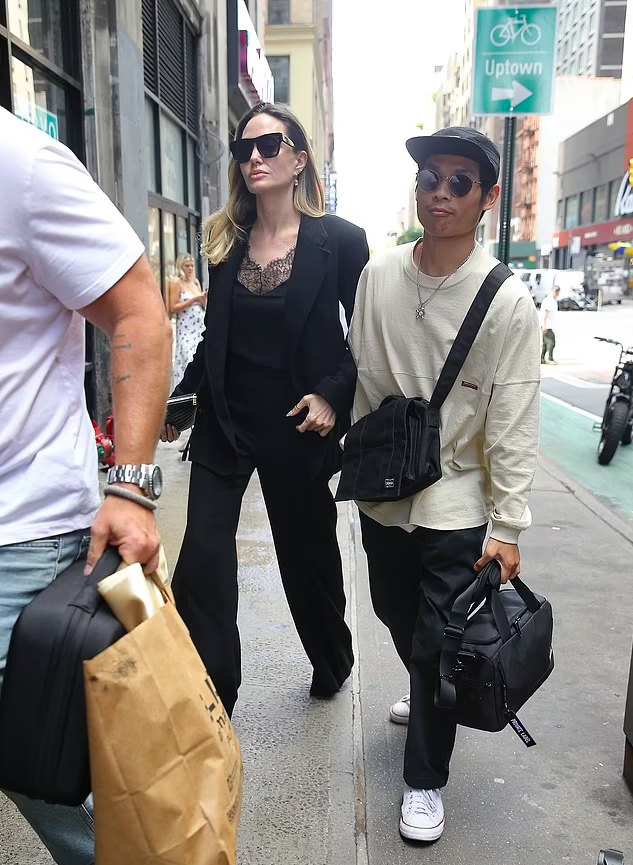 However, the 59-year-old movie star and Ines (30) are in no rush to do anything about their future and Brad is happy to take his time with his latest romance.
"Brad Pitt and Ines still see each other and have fun. They enjoy each other's company and have similar interests.
They are both creative , love to travel and are happy while living very modestly. Things are fine between them, but Brad is in no rush to do anything," a source told Entertainment Tonight over the weekend.
The Hollywood star is "very careful" about her love life and is determined to "let things develop naturally" with Ines.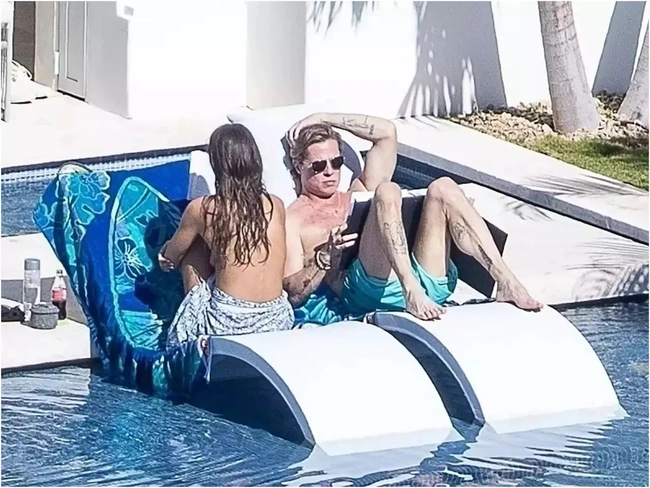 A close source shared: "Brad is very careful and intentional about who he dates. I like to be comfortable with things and let things develop naturally."
Meanwhile in February, a source revealed that Ines was "smitten" with Brad.
The 30-year-old beauty started dating the movie star in 2022 and since then, they have had a great time together because of their "common interests".
"Brad and Ines are enjoying their relationship and taking things day by day," a source told Entertainment Tonight at the time.
Brad Pitt is a romantic and true gentleman. He tries his best to make Ines feel special. Brad and Ines connected over their common interests and experiences.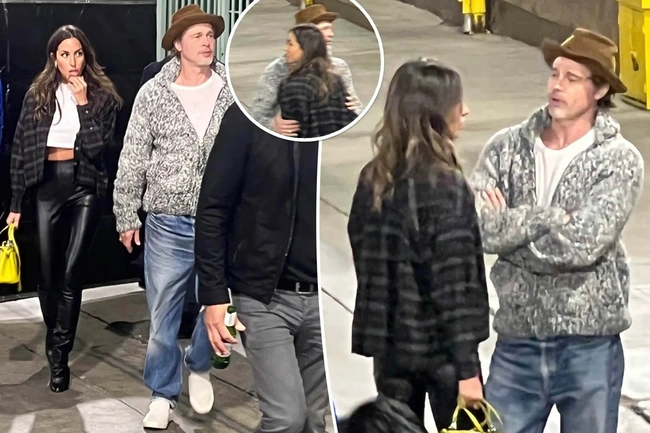 Ines is Brad's type and she is extremely infatuated with him. Her friends are very happy for her."
The source added: "Brad has a lot of regrets about his past but he is trying his best to move forward and live in the moment. I'm happy now."