From appearance, style to artistic path, Shiloh has many similarities with her famous mother. However, she is the child who receives the least attention and love from her parents. This makes it difficult for many people to understand.
Appearance: At the age of 16, Shiloh is a young version of her mother Angelina Jolie . Although considered the perfect combination for the beauty of Angelina and Brad Pitt, Shiloh has more similarities to her mother. Both have big round blue eyes, high and straight noses, thick lips with a characteristic sexy pout. According to SCMP, many side-by-side photos of Shiloh and her mother during their teenage years made it impossible for many people to tell the difference.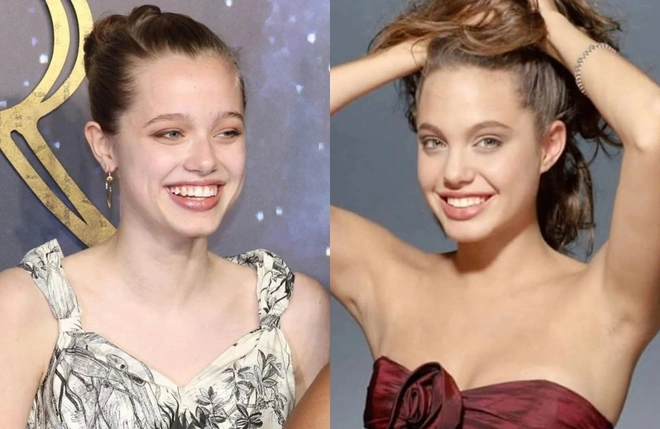 Style: Shiloh pursues a strong, personality tom boy image before surprising with a feminine, seductive appearance on the red carpet of the Eternals (2021) premiere. This complete change is reminiscent of Angelina's transformation. Hollywood stars went through a period of promoting the youthful rocker-chick trend, with pixie hairstyles in the late 1990s.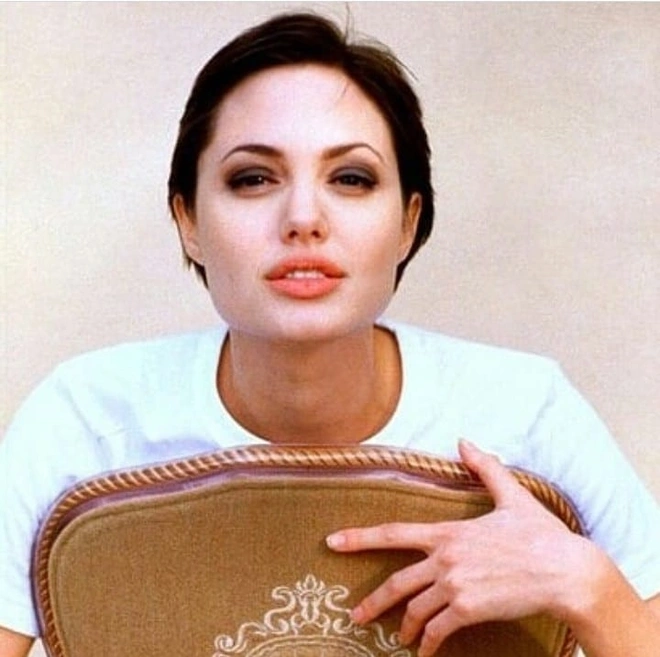 Early entry into the art world : Shiloh appeared in the movie The Curious Case of Benjamin Button with her father when she was just 2 years old. After that, Shiloh participated in Kung Fu Panda 3 but refused to act with her mother in Maleficent. Meanwhile, Angelina's first role also had the presence of her biological father, which was in the movie Lookin' to Get Out (1982).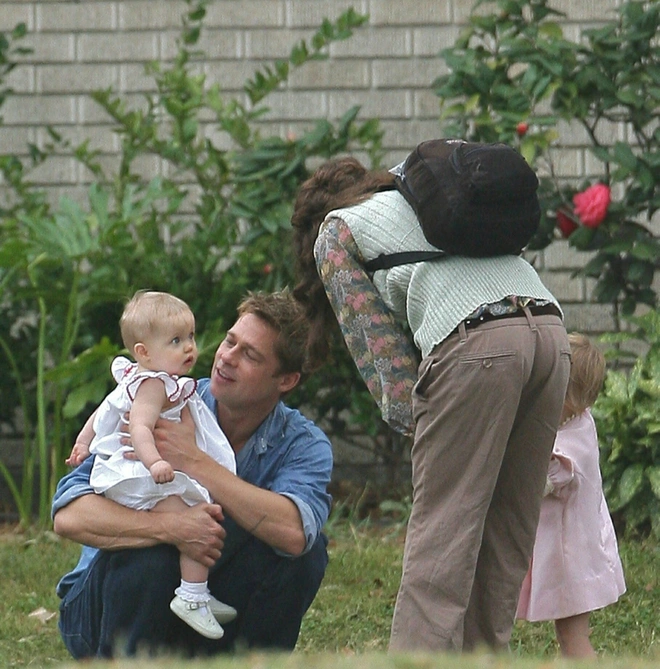 Sought after at the age of 16: Angelina had a short time as a model for many brands at the age of 16, then she completely switched to acting. The star's daughter is currently at this age and receives invitations from companies and modeling training centers, according to Star. With an ideal height and beautiful face, Shiloh is expected to be as successful as Kaia Gerber or Kendall Jenner if she is determined to pursue the fashion path .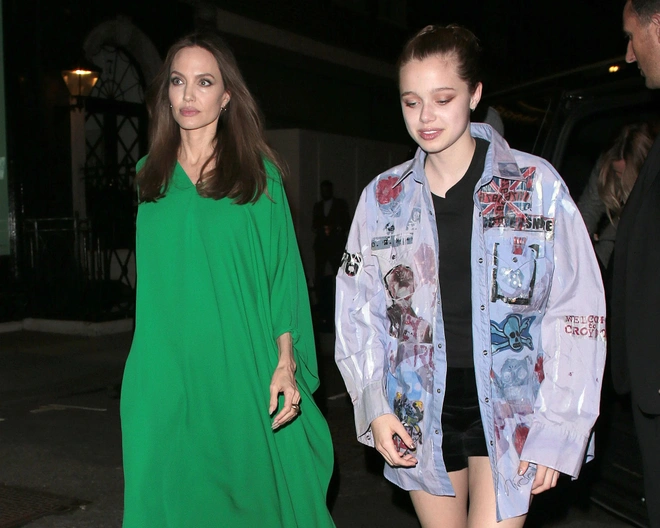 Actively doing charity work: Angelina and her daughter are working on many charity projects together. In February, the star took Shiloh to Cambodia to support the Maddox Jolie-Pitt Foundation – a non-profit organization founded in 2003 with the purpose of supporting conservation issues. In addition, Shiloh visited refugee camps in Türkiye and Lebanon on World Refugee Day (June 20). From the moment she was born, Shiloh was named by her parents for the wildlife fund. "The little girl's face lit up when she saw the nature reserve for the first time," a source told People.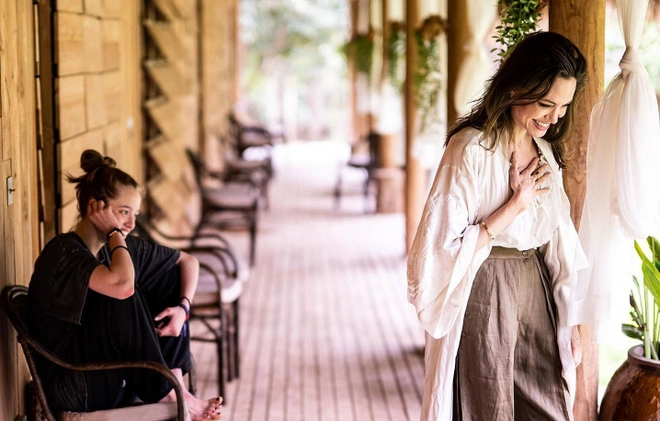 Focus of scrutiny: According to SCMP, Angelina's philandering life is an eternal topic for tabloids to dissect and criticize. Every action of a star is scrutinized. With Shiloh, she became the focus of public opinion right from the moment she was born. Even small changes in Brad's daughter such as hair color, clothes… are often discussed.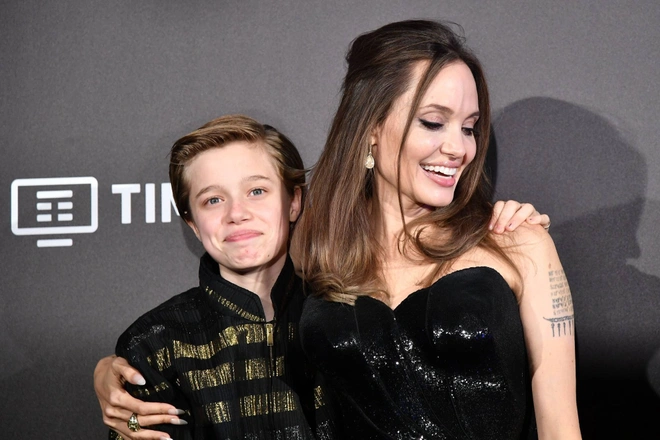 Symbol of the LGBTQ community: At the age of 4, Shiloh expressed his dream of becoming a boy, and hoped to be remembered by the name John. Angelina and her ex-husband are open-minded so they very much support this decision. Angelina, in particular, deeply sympathizes with her child because she also loved the same sex. Back in 1996, the Maleficent star had a relationship with actress Jenny Shimizu and was once suspected of dating Lady Gaga and Karolina Kurkova. In a 2003 interview, Angelina admitted: "I am bisexual."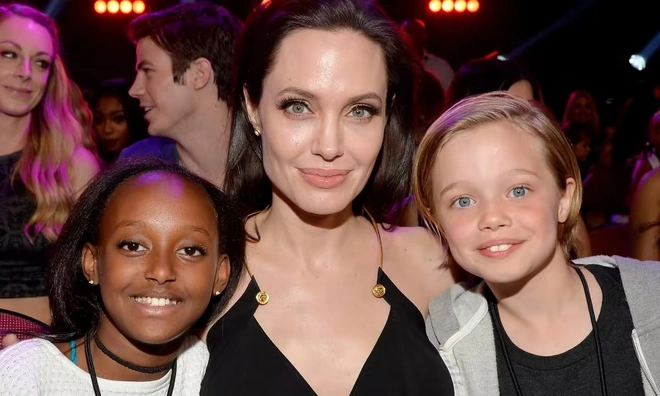 It can be seen that, as the biological daughter of Angelina Jolie and Brad Pitt, Shiloh has suffered more injuries and disadvantages than among the six children of the powerful star couple.
Angelina Jolie has always insisted that she treats her six children the same, but the female star also admitted that there was a time when she favored her adopted children over her own biological children.
"Shiloh seems to have had every privilege since birth. I had to try not to ignore her needs, but I think other children are more sensitive and vulnerable," Jolie confided to the Daily Mail.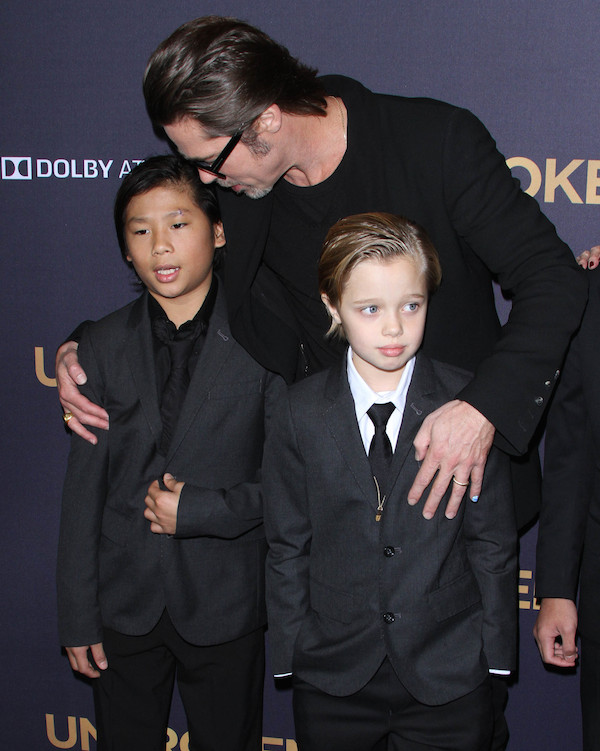 Maddox and Pax Thien , two adopted boys from Southeast Asia, have always been together since they came home and are also very close to Zahara. The twins Vivien and Knox were too young. Shiloh is like a child lost in his own family when he has to face concerns about gender.