Beyoncé was performing when her mobile stage broke down, leaving the singer unable to get off.
On the night of June 30, while Beyoncé was performing at a concert in Warsaw, Poland, her mobile stage suddenly broke down. This caused the 36-year-old female singer to suddenly become stuck at high altitude. In the video recorded by fans, Beyoncé can't leave the floating stage. She had to wait for the crew to bring out the ladder before she could climb down.
Beyoncé had to climb a ladder to get off the broken stage that was floating high above
But Bey still remained calm, she even did a few dance moves and blew kisses to the fans, as a way of thanking them for still cheering for her throughout the incident. But anyway, this is a scary incident that happened to a famous female singer at a concert.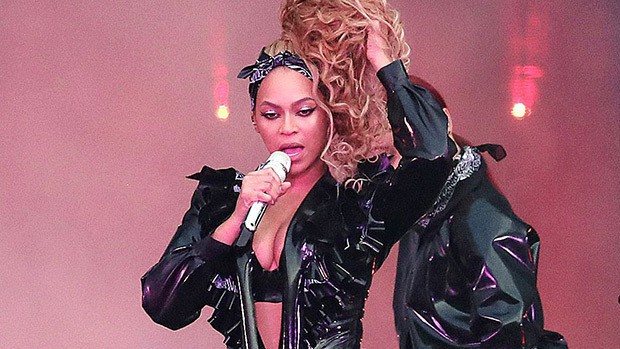 Queen Bey and husband Jay-Z are currently on their "On The Run II" tour. They also just surprisingly released the collaborative album "Everything Is Love" at the end of June. This is the first joint album of the power couple, although they have collaborated on songs many times.
The couple just completed a tour in the UK and are continuing to tour in Europe. They will bring this tour back to North America later.