Chico's powerful voice makes many people excited. Tourists are still lining up just to wait to see this talented animal perform.
Chico is a 9-year-old parrot being raised at the Wildlife Park in Boston, Lincolnshire, England. He belongs to the Amazon parrot breed with a yellow head, an animal famous for its lifespan of up to 100 years and especially its ability to imitate human voices with amazing clarity.
It is known that Chico many times made visitors come here admire when he spontaneously sang his clear voice right in the middle of the park. The talented bird loves world-famous pop songs like Lady Gaga's Poker Face , Katy Perry's Firework and Gnarls Barkley's You Drive Me Crazy .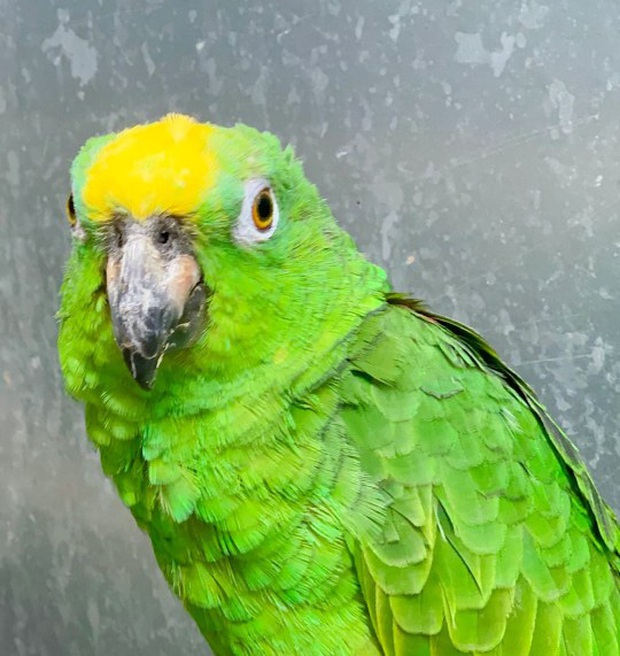 Chico – The parrot has a better voice than most of us
Recently, the video of Chico performing the first verses of singer Beyoncé's hit song called If I were a boy with a strong and powerful voice immediately caused a storm on the internet. Millions of viewers in world newspapers couldn't help but "fall over" when enjoying the towering voice and star charisma of this talented parrot.
"If I were a boy, I think I could understand" , Chico sings with impressive grunts like a professional singer. In particular, what is more surprising is that the cover version from the parrot does not miss a single note.
The parrot confidently performed Beyoncé's hit song, causing a storm on social networks
"After more than 25 years of working with these amazing birds, they never cease to amaze me," said Steve Nichols, the park's CEO . He shared that Chico many times hindered people from following social distancing regulations because every now and then he would sing in a rich voice, causing everyone to rush over to watch. Since becoming famous, many people have lined up to listen to Chico sing as if waiting for some pop star to perform.
"This parrot has a very good singing voice. But the important thing is that it is only occasionally improvised and not always lucky enough to hear this animal sing."