This overzealous fan trying to get close to Yeezy was NEVER going to end well…
Normally the interruptions at a Kanye West concert are caused by the man himself, but during last night's Saint Pablo show in Atlanta, one overzealous fan managed to steal some of the limelight from Yeezy.
Yes, a man tried to climb up on to Kanye's floating stage – no, we're not quite sure how he managed to do that either – much to the annoyance of 'Ye, who was mid-way through his set.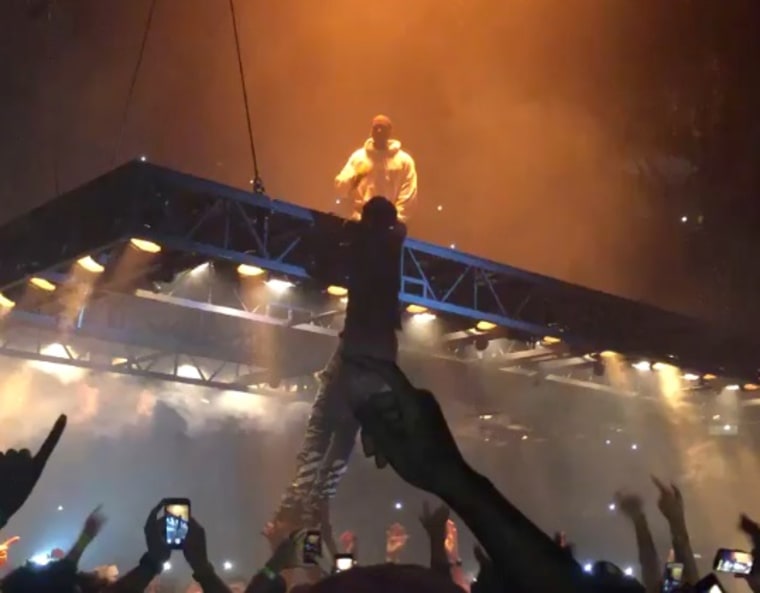 A dude really tried climbing on stage with Kanye @TeamKanyeDaily pic.twitter.com/JepTYs3gPm
— Chase Brown (@Chase_Brown713) September 13, 2016
While Kanye tried to tell the man to get off, his security (we think) were quick to intervene – and a hand grabbed the stage invader by the ankle and yanked him clean off the platform.
Now THAT is one hell of a drop – we reckon it's more than just the man's ego that got bruised from that fall. Yikes.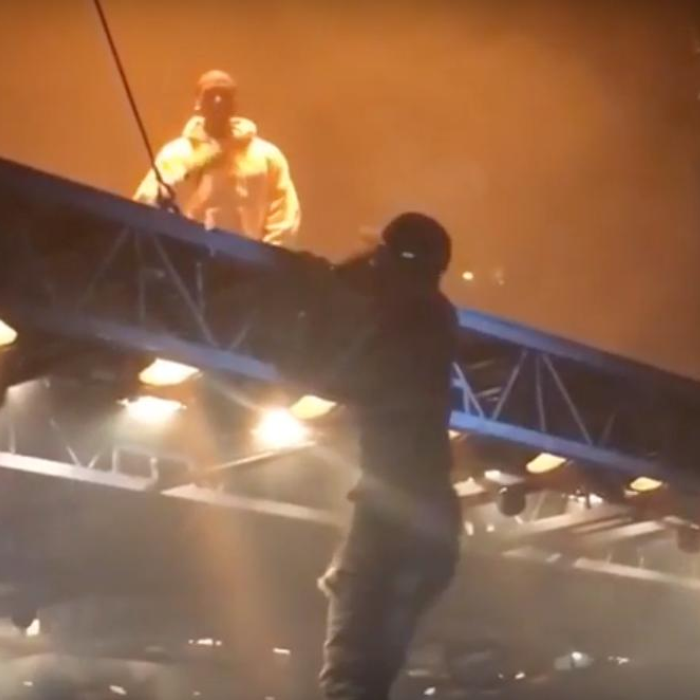 Chase Brown, who witnessed the event told NBC, "Everyone just kind of turned and looked at each other like, 'did that really just happen?' But the show continued and not much was said about it. The overall show was great, Kanye put on a great show."