Angelina Jolie said she feels she has more in common with Maddox than her three biological children with Brad Pitt.
Recently, the news that Angelina Jolie plans to leave her entire assets of 113 million USD to her eldest son Maddox is being discussed by the media and the Maleficent actress has not denied it. .
A close source said that Brad Pitt was extremely angry at Angelina Jolie's decision. The actor believes that his ex-wife treats the children too differently and needs someone to remind Jolie that she has five other children, including three biological children.
Many opinions also believe that Angelina Jolie's exclusion of her own child from inheritance is too unfair, even unreasonable.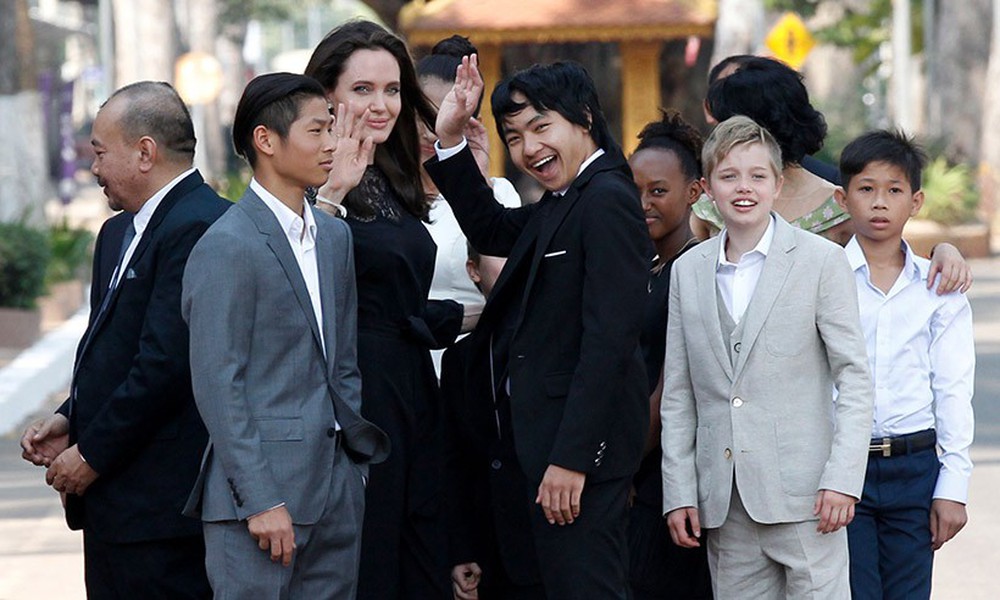 In fact, Angelina Jolie has never hidden her bias towards the son she adopted from Cambodia. Maddox is the only child she adopted alone, not involved in her broken marriage with Brad Pitt.
Angelina Jolie believes that each child's personality is determined from birth, will not change when they grow up and is not related to their parents by blood. That's why she feels Maddox is more connected and similar to her than her biological child.
" I think when children are born, they already decide who they are. If you look at photos of my children, you will immediately notice the personality and energy radiating from them. Whether it's sweet or elegant. , closed, humorous or open, they have remained the same since childhood until now.
They are born with too many qualities. And I believe that being a parent is just about encouraging and supporting them, not interfering too much. People may believe that biological children will be more like their parents, but I don't. Maddox and I are extremely similar. So personality is not necessarily related to bloodline ," she shared with DailyMail.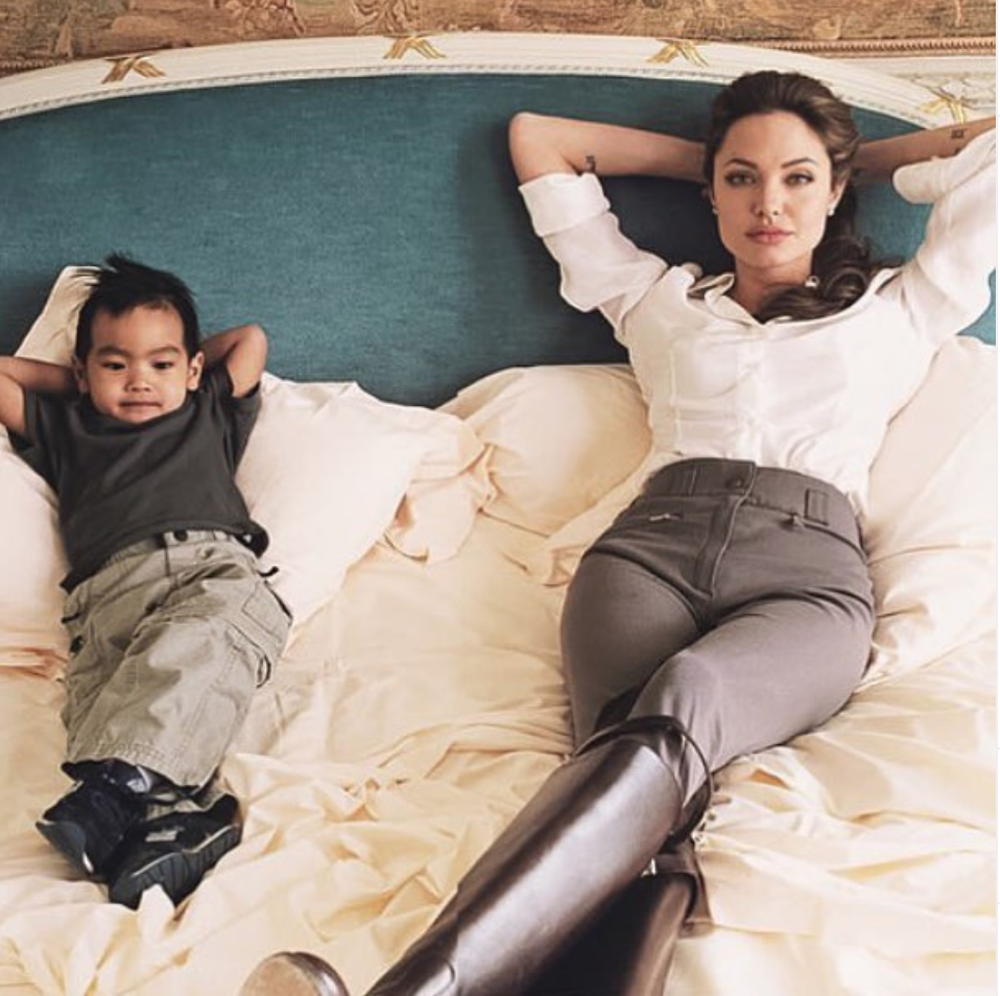 Angelina Jolie believes that Maddox is the child who resembles her the most.
The special bond between Angelina Jolie and Maddox became even stronger when the marriage with Brad Pitt deteriorated. While Pax is rebellious, Zahara doesn't have a clear stance, Shiloh is attached to her father Brad Pitt, and the twins Vivien and Knox are too young, Maddox is the strong shoulder for her mother to lean on.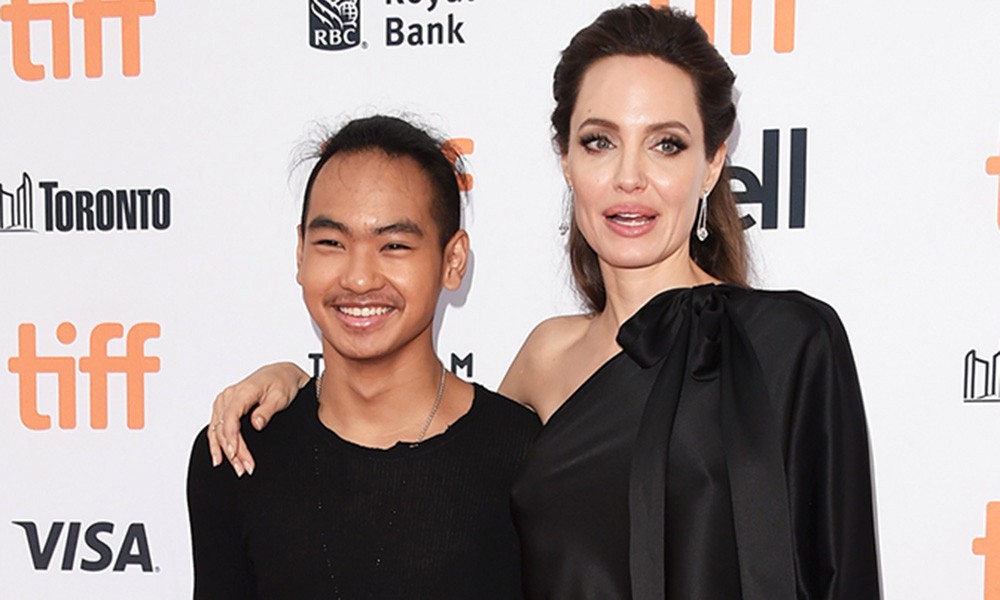 A mature man lets his mother rely on him
Since her mastectomy for breast cancer in 2013, Angelina Jolie's health has deteriorated more and more seriously. In 2015, she continued to have her ovaries and fallopian tubes removed to prevent cancer cells.
After consecutive surgeries, Jolie lost the ability to have children and entered premenopause very soon, causing a significant impact on both the physical and mental health of the 44-year-old actress.
Besides, Angelina Jolie also suffers from anorexia, which makes her body sick to an alarming level. A British newspaper confirmed that after surgery, there was a time when Angelina Jolie weighed less than 40 kg.
Although her health is not good, Jolie still has to work intensely to compensate for the losses after the divorce. In 2019 alone, Jolie completed 4 movie projects and still has a movie with Marvel waiting to start filming. Trying to work and look fresh, everyone realizes that the once beautiful woman is worryingly skinny.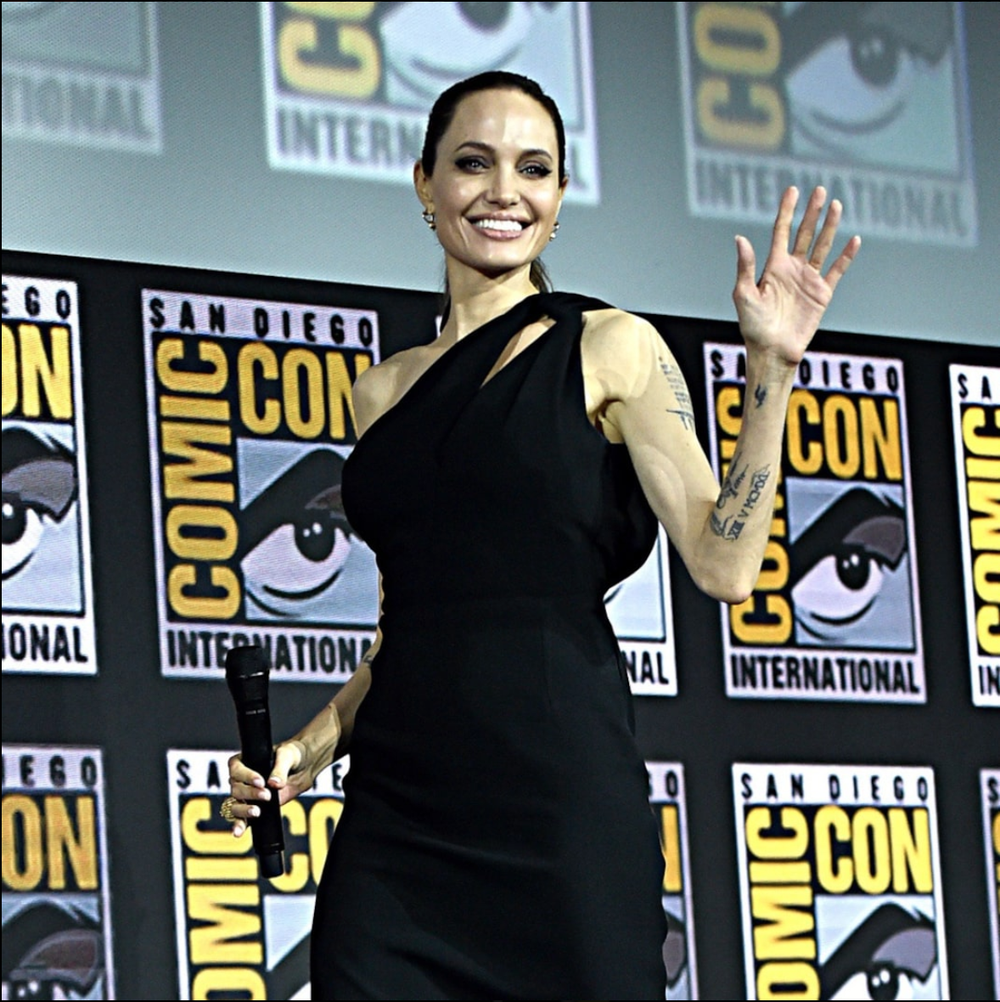 The latest pictures of Angelina Jolie show that she is still very skinny and pale.
When her health is deteriorating, it is not unusual for Angelina Jolie to want to find someone mature and talented enough to inherit her movie empire. And Maddox is definitely the most reasonable choice because he is the most mature son and also has the most potential to follow in his mother's footsteps.
In 2017, Angelina Jolie brought her two sons, Maddox and Pax, to Cambodia to join the film crew of First They Killed My Father, which she directed.
If Pax only takes on the task of taking behind-the-scenes photos as a hobby, his 2-year-older brother is a producer and is named in the film crew.
Maddox and his mother are on the list of producers of the movie First They Killed My Father.
In his first interview, Maddox praised his mother: " I always try to help everyone in the group as much as possible. Angelina Jolie's mother is very funny and easy to cooperate with. She is truly a miracle. " . In contrast, Jolie also praised her son's 4 months of working with the film crew.
To prepare for his role as producer, Maddox researched many documentaries and it was he who encouraged his mother to embark on the project when Jolie was hesitant. Before First They Killed My Father, Maddox had experience in the film crew Ben Bo Bien, also directed by mother Jolie.
This year Maddox is about to turn 18 and prepare to go to college. Angelina Jolie shared with People that she is very proud of her son and looks forward to seeing what he will do in school.
It can be seen that Angelina Jolie is very pleased that her son soon revealed his talent in the film industry. This is probably the reason she trusted Maddox to become her sole successor.
Although Maddox is the "golden boy" chosen by mother Jolie, her remaining children will certainly not be disadvantaged. Jolie will continue to raise her children in luxury as she is now with a large allowance from Brad Pitt. The couple's remaining 5 children can also fully inherit from father Brad Pitt.