Kris Jenner, Kendall Jenner's biological mother, believes that Justin Biber and her daughter will soon become a "dreamlike" couple in the Hollywood entertainment industry.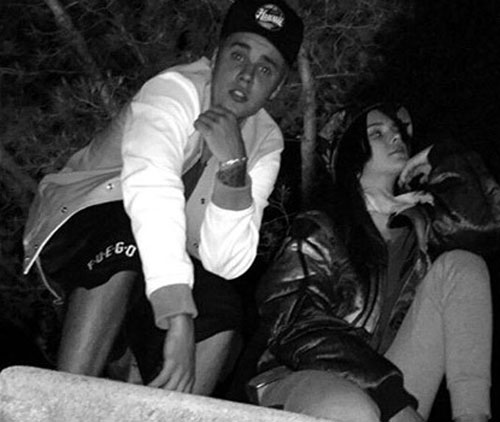 Kendall Jenner and Justin Bieber together last weekend – Twitter screenshot
Entertainment news site Hollywood Life said that Kris Jenner, Kendall Jenner's mother, always believes that her youngest daughter and the flower singer Justin Bieber will become Hollywood's new couple. She even affirmed that these two young stars will be the second Brangelina in the Hollywood entertainment world.
It seems like Kris Jenner is pinning a lot of hope on Justin Bieber and Kendal Jenner's relationship. She supports the young couple 110% and is willing to help her teenage daughter quickly become a part of the Baby singer's life .
Can 19-year-old model Kendall Jenner be able to keep the attention of the flower boy
Justin Bieber – Twitter screenshot
A source told Hollywood Life : "Kris is completely convinced by Justin Bieber. Since the Wango Tango concert held in Los Angeles a few days ago, Kris has shown that he loves Justin Bieber as if he were his own son. This person also added that Kris Jenner is willing to do everything to make Justin Bieber a member of her family and always hopes that Kendall will be "something" for Justin. She even said multiple times that Justin is Kendall's Brad Pitt.
It must be said that Ms. Jenner's comparison is quite "strong". While Brad Pitt and Angelina Jolie have a love that makes the whole world admire and have a happy family with six children, two young stars Justin Bieber (21 years old) and Kendall Jenner (19 years old) are just watching. each other is "friends with benefits".
However, it must be said that Ms. Jenner's wish is not too "illusory". Because after not appearing together for a while, last weekend people saw Justin and Kendall happily together all day. After working out at the gym, they went back to Jenner's house to have fun together.
Previously, there were many rumors that Kendall was the reason why Justin and Selena "went their separate ways". In addition, the fact that Kendall and Justin have a lot in common such as: liking to hang out, love sports… is also one of the points that shows that they might become a perfect couple if they get together.