Smart, beautiful, talented at the age of 45 and rich in compassion, Angelina Jolie is known to be an inspiration to many women.
Angelina Jolie is known as one of Hollywood's top female stars. Not only is she active in her career as an actress, she is also a hard-working humanitarian. The actress has spent nearly 20 years doing charity work. She also adopted three children and cared for and loved them like her own children.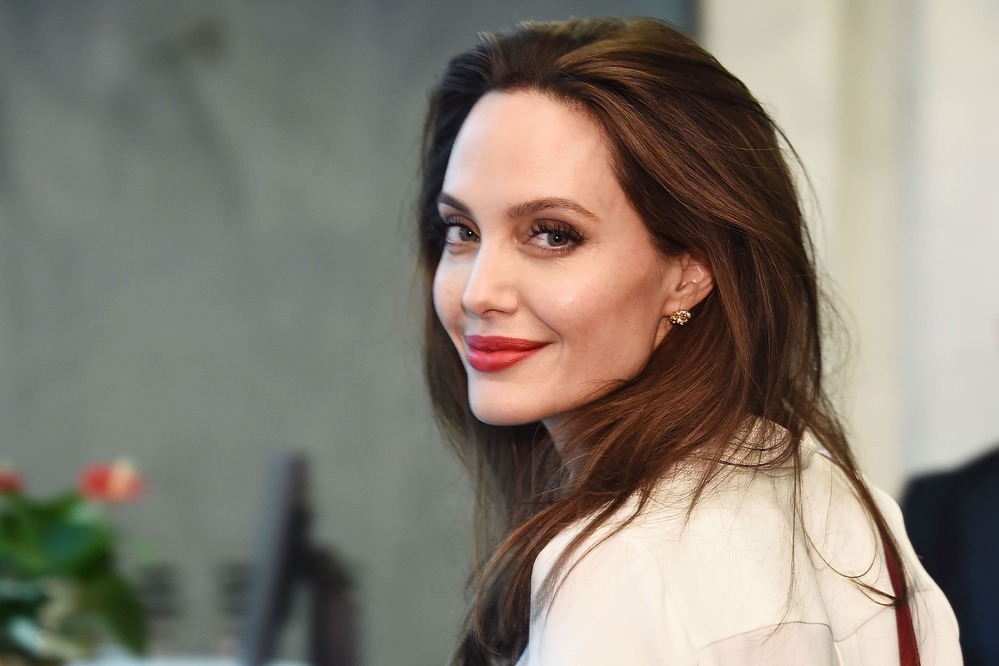 Beautiful beauty of Angelina Jolie at the age of 45 (Photo: Harper)
20 years of hard work, charity, and 3 adopted children
Angelina Jolie has been doing charity work since 2001. The actress said that what she witnessed during her trip to refugee camps around the world made her really shocked. Her path to participating in charity also started from here. Angelina Jolie has funded refugee camps, supported and preserved communities, and helped children.
Not only does Angelina Jolie donate and support, she also goes onsite and participates in many community activities. The actress has received countless awards for her humanitarian activities. She is also an ambassador for many large charity funds in the world, including UNHCR, UNICEF, ONE,…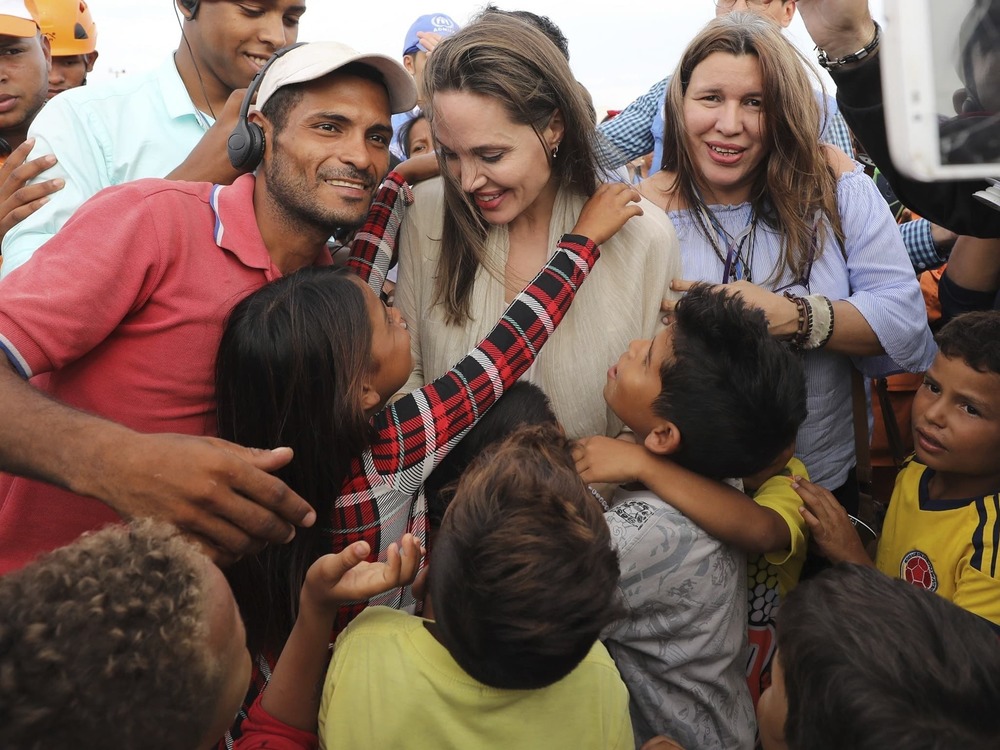 Angelina Jolie is very diligent in charity work. (Photo: Dailynews)
Participating in charity is also the time when she falls in love with her children. Maddox was the first boy Angelina Jolie adopted from an orphanage in her hometown in 2002. At that time, the Cambodian boy was only 7 months old. She named her Maddox Chivan Jolie (later named Pitt). Referring to Maddox, Angelina Jolie once shared:  "It was my first child, it made me a real woman".
Then, Angelina Jolie adopted another Namibian girl in 2005. The second adopted child is Zahara Marley Jolie Pitt. The third adopted child was adopted by the actress in 2007. The boy is Vietnamese with the name Nguyen Quang Sang. She later changed her name to Pax Thien Jolie Pitt.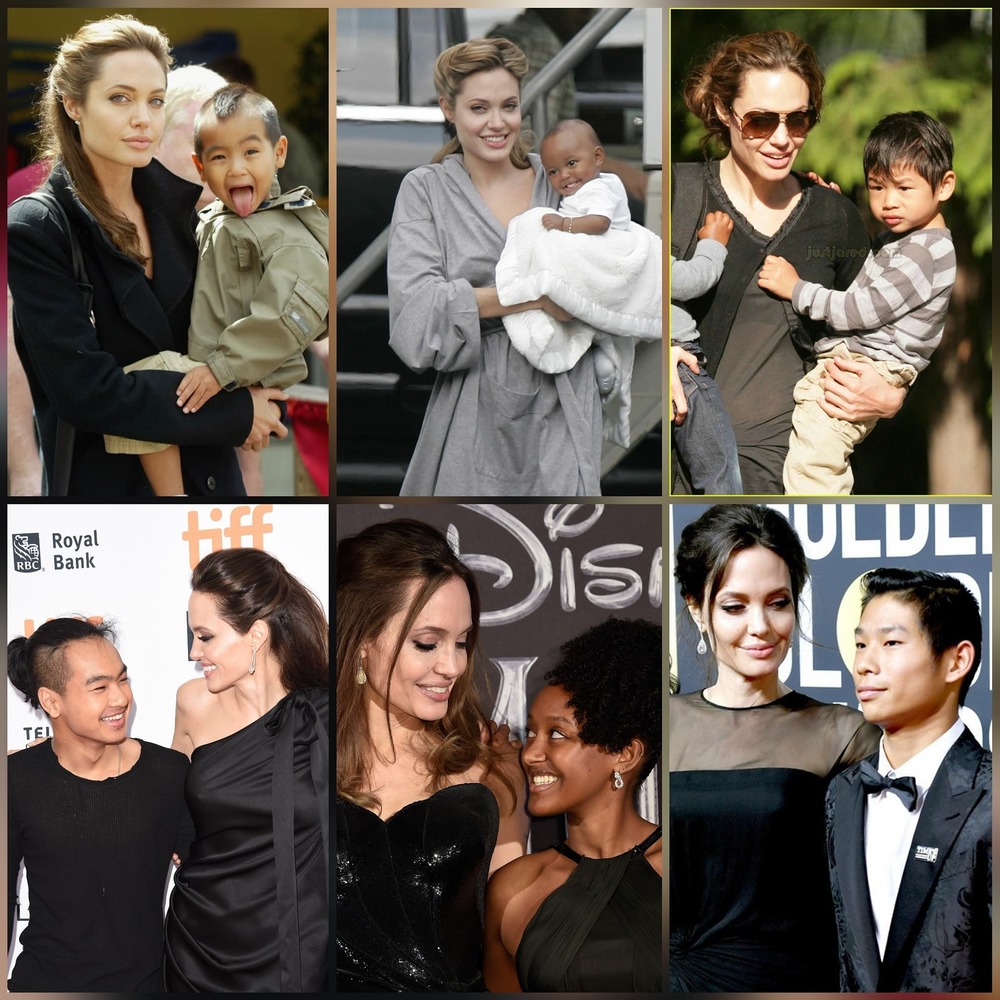 The 3 children adopted by Angelina Jolie are all grown up. (Photo: Bao Thai Tran)
The actress came to Vietnam in 2006 and adopted Pax Thien in 2007. (Photo: Bao Thai Tran)
It is known that all of the children were given middle names by Hollywood's top female stars with meanings associated with their original homeland. In particular, Angelina Jolie often takes her children to visit her homeland. In addition, she also went with her children to do charity work from Asia to Africa, participating in many social and humanitarian activities.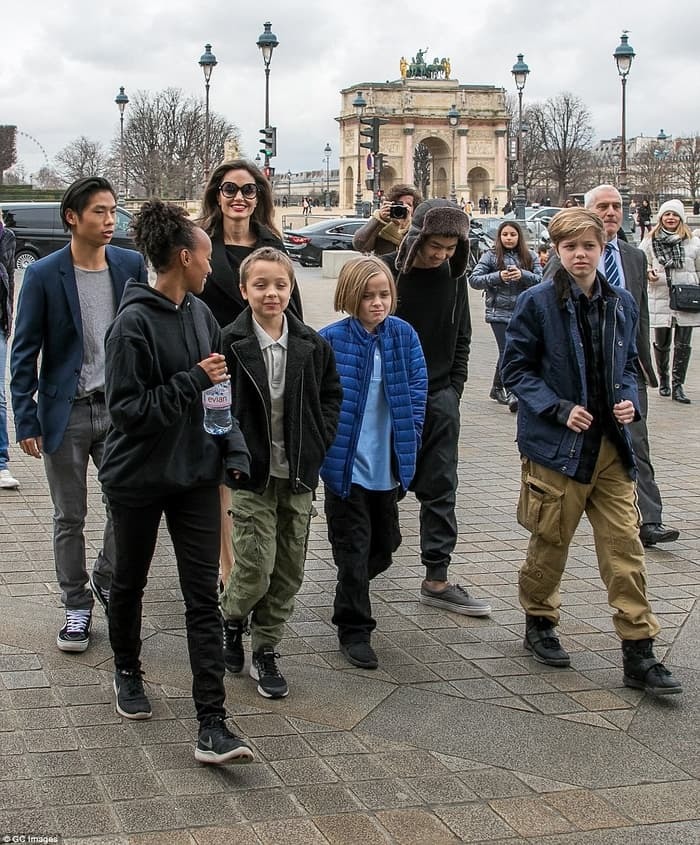 Angelina Jolie often goes to charity work with her children. (Photo: GC Images)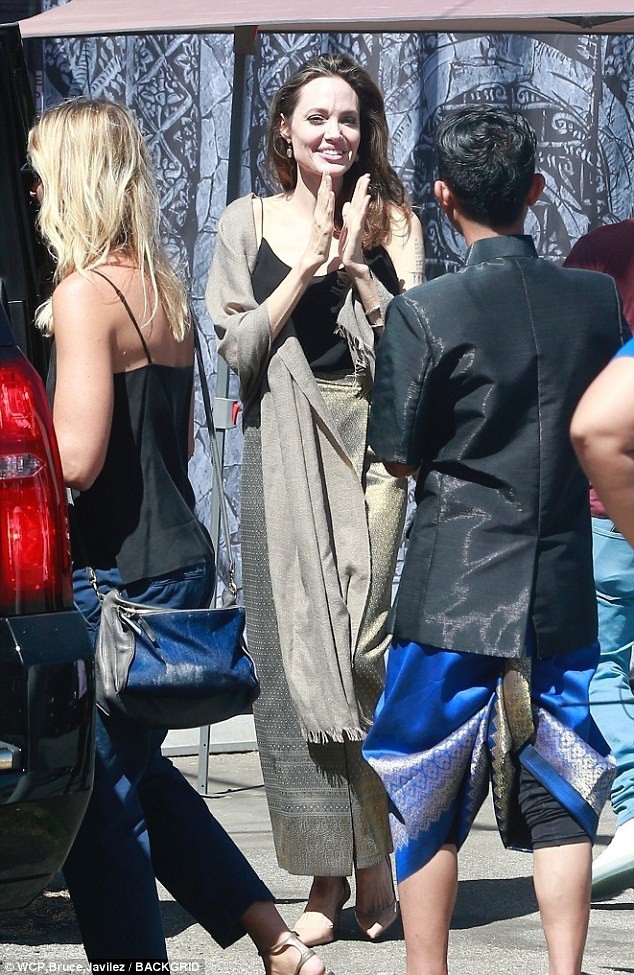 She worked hard to travel from Asia to Africa. (Photo: WCP)
Beautiful and salty despite being over 40 years old
Some people believe that the saying "mind creates body" is very true in the case of Hollywood's top female stars. Even though she is about to turn 45, Angelina Jolie still possesses admirable beauty. The actress's kind face and bright smile made many people ecstatic.
In particular, she is also considered increasingly beautiful, sharper, and more attractive. Angelina Jolie exudes a luxurious, elegant yet gentle demeanor. After the divorce of actor Brad Pitt, there was a time when the "beauty goddess" made many people worried when she showed her skinny appearance. However, up to now, she has regained balance in her life, and her beauty is also becoming more and more brilliant.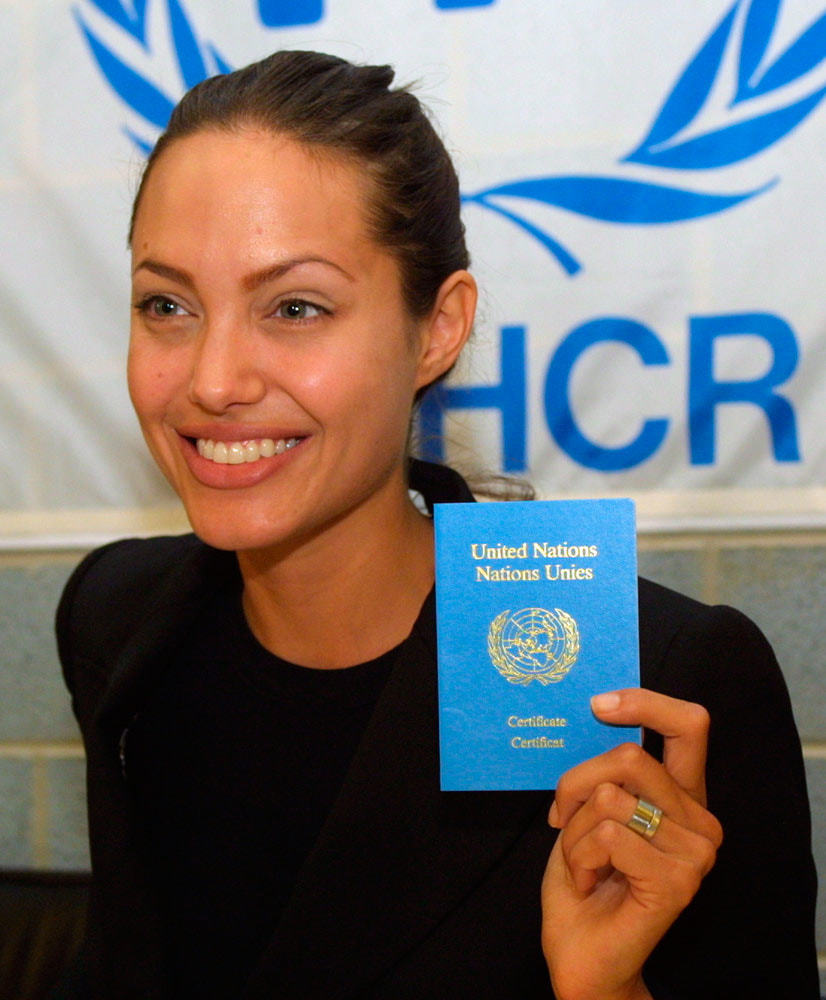 The bare face is still beautiful and radiant. (Image: Getty Images)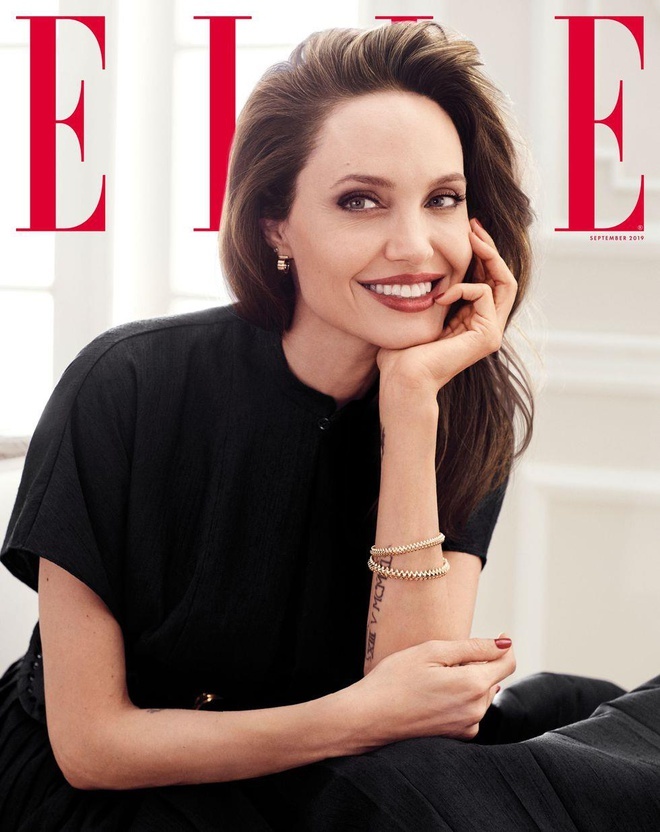 Even though she is 45 years old, her beauty still fascinates many people. (Photo: ELLE)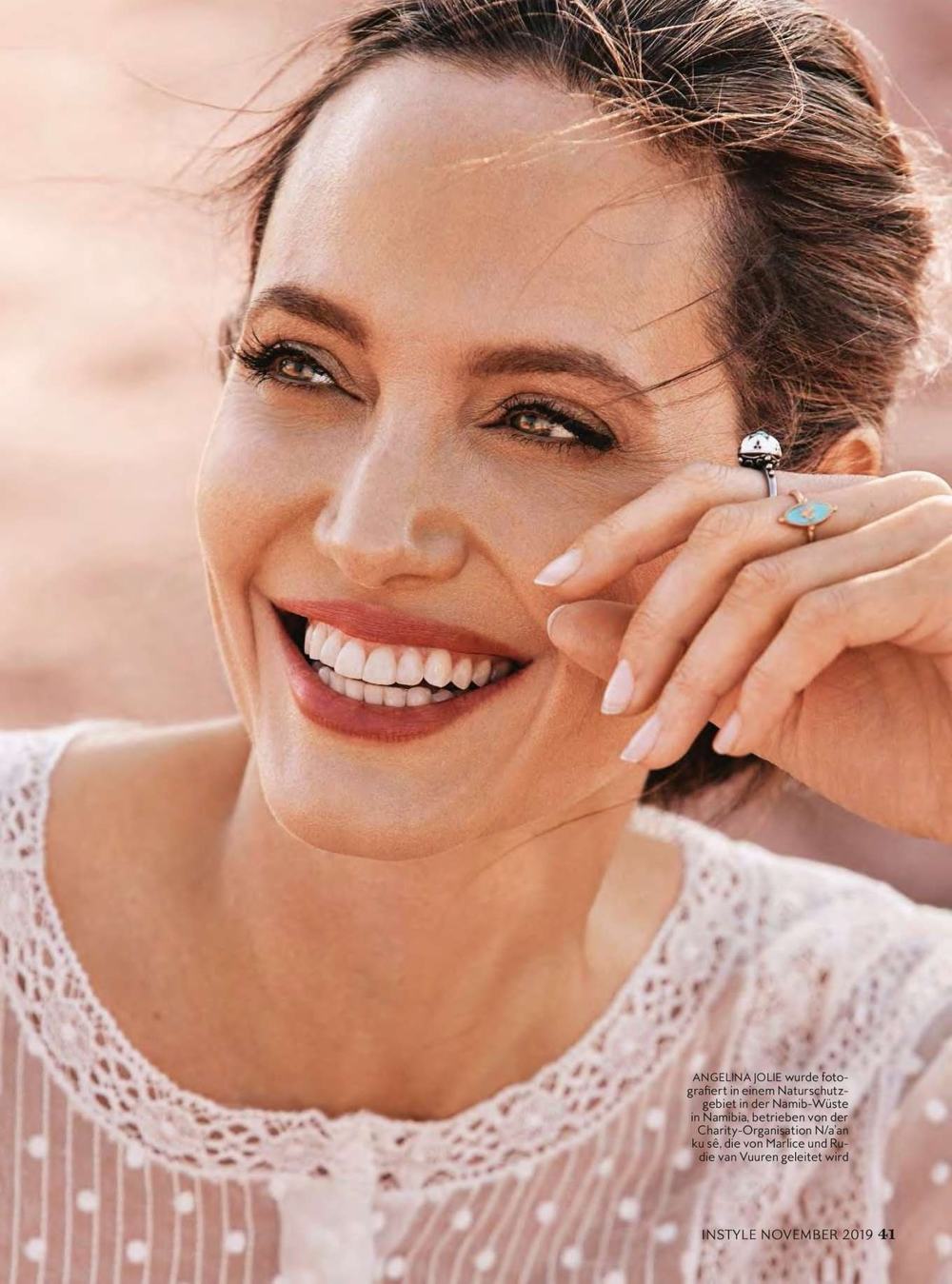 Enchanting smile. (Photo: InStyle)